Puerto Rican caves: exploring the

intersection

between culture, ecology, and geology
October 29, 2022 

Twenty two participants had the opportunity to explore the significance of caves and other karst features for Boricuas by visiting 3 caves located at Las Cabachuelas Natural Reserve (LCNR).  This field trip aimed to provide an opportunity for students (and early career scientists) from diverse backgrounds to experience an inclusive field trip with a focus on the Geological sciences, but with intersections with hydrology, ecology, archeology, and community management. The field trip also provided opportunities to discuss the importance of conducting research in collaboration with local scientists and in benefit of the local communities. 
We visited 3 culturally-relevant caves: Estancita, Buruquena, and Los Gemelos located in Las Cabachuelas Natural Reserve (LCNR). LCNR is a cave system that encompasses the municipalities of Morovis and Ciales, one hour west of San Juan.  The caves are situated in the Lares Formation, a chalky limestone with an age of 34 million years. In addition, many caves in LCNR suggest continuous anthropogenic activity dating back to 400 B.C.E.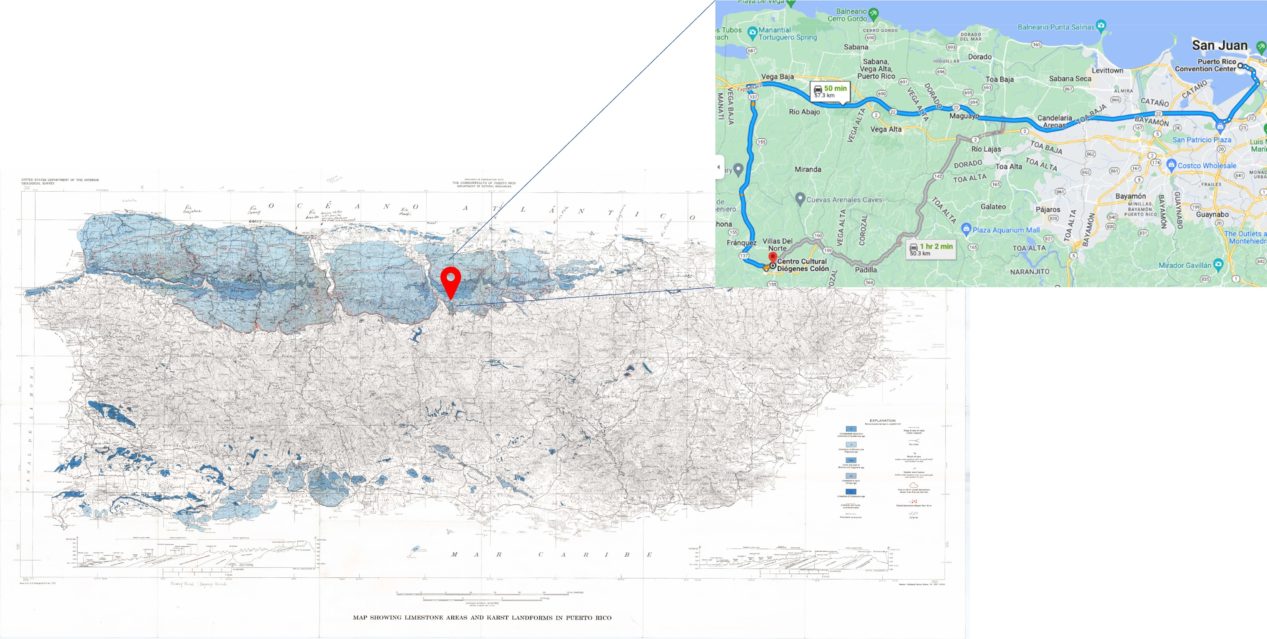 Welcome and opening remarks
Ángel Garcia Jr.
Origin, distribution and importance of Karst Landscapes in Puerto Rico
Ángel A. Acosta-Colón
Mission and goals of Las Cabachuelas Project
Las Cabachuelas Project
The archeological study of caves: precolonial history and current cultural relevance, study methods and ethics 
Reniel Rodriguez Ramos
Community-based science and the ethical responsibilities of scientists
Pablo A. Llerandi Román
Puerto Rican speleology: building an inclusive and ethical community
Tamara González Durán and Manuel Güivas
Cave biology and ecology
Jennifer Macalady
Origin and evolution of caves and speleothems
Matt Covington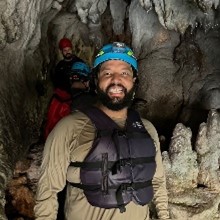 Dr. Ángel Garcia Jr. is an Assistant Professor of Geology and Environmental Science at James Madison University (JMU). He is a Boricua geologist interested in the intersection between ethnoecology, cave and karst science, place-based education, and to increase diversity within geosciences.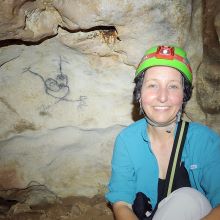 Dr. Paloma Carton de Grammont is a Research Coordinator and leads the DEI efforts of the Water Institute at University of Florida. She is the Program Coordinator of the Carbonate Critical Zone Research Coordination Network. Originally from Mexico, she supports interdisciplinary teams of faculty and students to develop water related research, education, and outreach.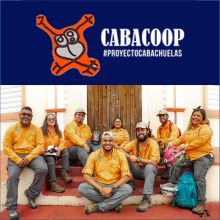 The Cabachuelas Project is a community-based education and ecotourism project created for the Las Cabachuelas Nature Reserve in Morovis. This initiative has allowed the creation of recreational, educational and research programs. The work carried out is oriented towards community development with a participatory co-management plan for the Nature Reserve and the development of local economic activity.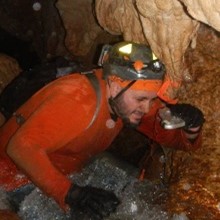 Ángel A. Acosta-Colón is a Physics Professor and Interim Head of the Physics & Chemistry Department at the University of Puerto Rico at Arecibo. He is a Boricua geophysicist interested in constructing 3D maps using mobile lidar (Light Detection and Ranging) with SLAM (simultaneous localization and mapping), among other technologies, to assess and survey Puerto Rican caves.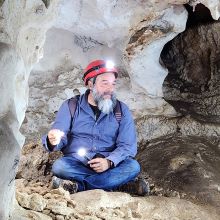 Dr. Reniel Rodríguez Ramos is a Professor at Social Sciences Program, Universidad de Puerto Rico in Utuado. He is a Boricua archaeologist that has worked with the study of rock art, the ancient use of caves, the analysis of stone artifacts and the reconstruction of the interactions networks that were established between the indigenous inhabitants of the insular Caribbean and the surrounding continents.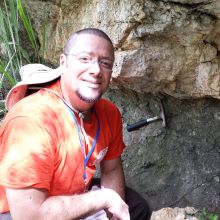 Dr. Pablo A. Llerandi Román is the Natural Resources Education Specialist and Watershed Program Coordinator at El Yunque National Forest.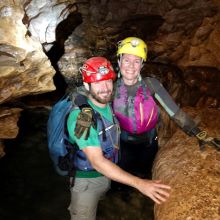 Tamara González Durán and Manuel Güivas are Puerto Rican speleologists and the developers of the speleo-cultural platform Comunidad Espeleológica Puertorriqueña. From there, they created Guácara Podcast, a space to promote accessible conversations about caves, karst, and speleology to anyone interested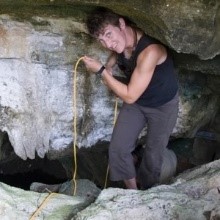 Dr. Jennifer Macalady is an Associate Professor at the Department of Geosciences, Pennsylvania State University. Dr. Macalady's research group seeks to understand the ecological rules that govern microbial behavior and evolution and what modern Earth microorganisms can teach us about the biogeochemistry of the early Earth and signatures of life on other planets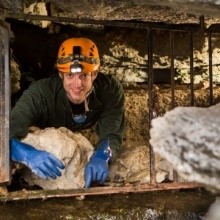 Dr. Matt Covington is an Associate Professor, Department of Geosciences, University of Arkansas. He is a speleologist, most known for his work in hydrogeology and geomorphology, especially in the field of mathematical modeling of karst systems.